Posted by Onda Team on Feb 15th 2022
Onda is more than a CBD product, we're a community of people who believe in the medicinal value of whole plants, healthy soils, and the human connection to heal both ourselves and the planet.
If you're looking for full-spectrum hemp oil that is of the highest quality and most nutrient-dense, Onda is the right choice for you. We produce hemp oil that is comparable to the vintage, biodynamic wine we tend to love.
Here's why we're different,
Onda uses proprietary hemp oil we call Onda Oil as the base ingredient for all our products.
Onda Oil contains only two ingredients, whole-plant hemp and MCT oil.
Both the hemp and oils are of the utmost quality. We use materials that are USDA Certified Organic and Verified Regenerative through the Savory Institute's Land to Market program.
The hemp and oil are slowly infused together using an old-world method of time, pressure and heat. This infusion process helps us to obtain the most possible amount of nutrients in their whole form.
The truth is in the green. Onda Oil contains all the naturally occurring phytonutrients found in the hemp plant, such as its vitamins, minerals, fatty acids, antioxidants, terpenes, cannabinoids, and polyphenols.
Onda Oil is green in color because we hold onto the chlorophyll (the pigment that makes plants green), as we are minimalists in nature and do not prefer to extract any more than necessary.
Onda Oil goes beyond 'full spectrum' because we retain as much of the plant's elements and vitality as possible.
Our hemp crops are produced by small family farmers who both restore the land they steward and produce food for their local communities.
Our partnered farmers grow hemp as a rotational crop to help regenerate the soil and to diversify their vegetables, herbs, flowers and polycultures of animals. Hemp is beneficial as a pollinator, too.
Onda Oil holds onto the richness and complexity of our sun-grown, regenerative hemp plants.
Why choose Onda Oil in the sea of CBD?
Onda is a "feel the difference" kind of product, and we want you in the know when it comes to our flagship Whole Hemp™ oil, how it's slowly and methodically infused, and what a thriving hemp plant that has grown in rich, vibrant soils can mean for your body-mind health.
Onda Offers a Unique, Old World Infusion Process
Onda Oil is different than any other CBD product on the market today because of the quality of our hemp and our slow and methodical botanical infusion process. Using oil, hemp flowers and leaves, heat, water and time, we work with the natural elements to pull the nutrient constituents out from the hemp fibers and into the oil. This process renders a rich green oil.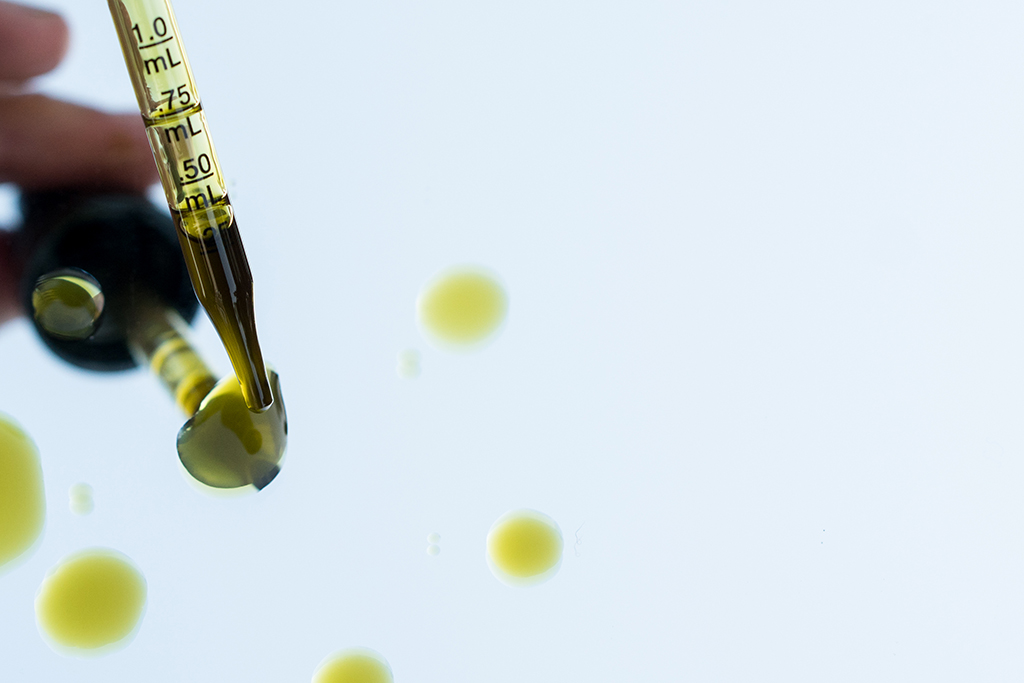 Onda is Mission-Driven
Onda exists to heal the people, empower our farmers and support the regeneration of the Earth. We believe in working with natural systems when it comes to farming, holding onto the vital life force from seed to sale to provide our community with the cleanest possible plant medicine. Our small-scale farmers are food and we pay them 8x times the going market rate for our hemp so they can focus on providing food for their local communities.
Onda Oil is the World's First Verified Regenerative & Certified Biodynamic® Hemp Company
As a company in an ever-evolving industry, we feel it's our responsibility to create and lead with a strong set of standards. We are the world's first hemp product to become Verified Regenerative by the Land to Market program through Savory Institute, leading the path for high standards in the hemp and CBD industries. This means that not only is your hemp medicine as pure and clean as it gets in the CBD industry, but we're fulfilling our mission by standing firm in our values. We do what we do in an effort to create an alternative path away from conventional commodity farming and corporate industrial agriculture.
We're bringing back ancient medicine to heal the modern person and the planet. It's this intention that allows us to be your trusted source for plant-based wellness.
Learn more about our farming values, here.